About
For more than 30 years, Top Parks have been giving the traveller the opportunity to tour our great country by offering family friendly caravan and holiday parks where you are welcomed by a smile and every endeavour to make your stay as pleasant as possible.
Each of the member parks reflect the environment in which they are located and offer the traveller a vast range of options.
Top Parks is Australia's largest group of holiday parks in Australia and offers choice for travellers with three styles of parks – Top Caravan, Holiday and Resort Parks.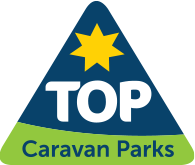 Top Caravan Parks
Friendly, comfortable and welcoming…these are the parks that reward restless travellers with clean, modern amenities and a genuine pride in everything that parks deliver in site and cabin stays. They have everything travellers need and none of the things they don't. It's the timeless Australian park where the connection to nature and the region is always evident.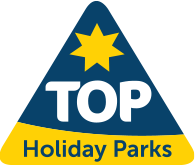 Top Holiday Parks
A favourite with extra touches that holidaymakers are looking for. Sure the sites and cabins are great but it's the facilities in the park, which might include things like a pool or jumping cushion that bring travellers back to these parks. They're comfortable and casual and the starting point for memorable holidays. They are also the ideal home bases to explore the countryside and surrounding towns.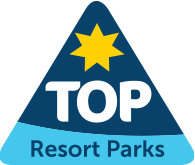 Top Resort Parks
Where are we? Who cares…we're not leaving this amazing park. Top Resort Parks have everything and are a non-stop haven of new adventures and activities. Water Parks, extra sports, golf carts buzzing around - it's a hands-on theme park. These aren't parks in a destination area…they are the destination.